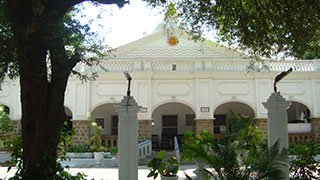 The Parsi Zoroastrian Anjuman of Secunderabad and Hyderabad (PZASH) is a Religious Trust which was originally operating under a Trust Deed dated 14th January 1887.
This Trust Deed was found to be inadequate for the conditions and requirements prevailing at that point in time. Therefore a new Declaration of Trust Deed was prepared on 15th December 1941 which is a duly registered document based on which the Anjuman is now operating.
The office of the Anjuman is situated at 125, Mahatma Gandhi Road, Secunderabad – 500 003 which has a compound consisting of the Fire Temple, Residential Accommodation, Commercial Complexes etc.