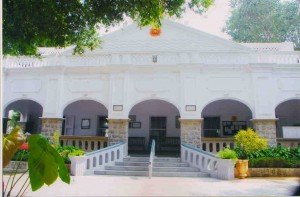 The Khan Bahadur Seth Edulji Sohrabji Chenai Anjuman Dar-e-Meher was established on the 8th August 1920 Roj: Ardibehest, Mah: Asfandamard 1298 YZ.
The Fire Temple operates from 125, Mahatma Gandhi Road, Secunderabad which has a compound consisting of Residential Quarters, Commercial Complexes and Administrative Office of the Anjuman etc.
This complex is located in the prime area of the twin cities which has vast open areas, landscaped gardens and ample parking space.
The Agiary complex also has an informative Library for the benefit of the members containing several English, Hindi, Gujarati books besides other reading materials.